The Queen's Gambit - So Now You Are Interested In Chess?
In the astounding Netflix release, The Queen's Gambit, Beth Harmon (a fictional female chess prodigy) offers a stunning performance as one of the world's first female chess leads. The depiction of an every-single game of chess played in this series, is nothing other than impressively accurate.

The games that were orchestrated for the show were designed by chess coach Bruce Pandolfini and Garry Kasparov, who we all know as one of the most famous chess players in world-history, the actors of the show studied, learned, and memorised each and every single chess move...outstanding!
Chess is mind-boggling to most, and it is an extremely tough game to learn. Most Netflix viewers can't fathom the significance of *1. d4 d5 2. c4? Also known as The Queen's Gambit, one of the most historic and greatest moves in the game of chess.
Anya Taylor-Joy, who plays Beth Harmon said; "I learned the chess sequences just as I would a new dance routine - this helped me to remember the order -I am a trained dancer, so memorising moves is something I am used to". Anya Taylor-Joy continued: " memorising the moves in this manner helped remember how it all worked."
We were hugely impressed with the amount of effort that went into this Netflix series production.  Let's see how this beautiful portrayal of the game plays out in real life?

THE NETFLIX SERIES WAS BASED ON WALTER TEVIS' 1983 BOOK ENTITLED THE QUEEN'S GAMBIT.
Walter Tevis was born in 1928 in San Francisco, he studied to play chess at the young age of 7, but didn't professionally compete until he was a young adult. Tevis never did ascend to Beth's level, though he undoubtedly drew some aspects of the protagonist's story from his own experiences.
Tevis spent a lot of his childhood in a convalescent home, this was due to him having several medical complications. During this unfortunate time, his parents abandoned him.
Carers at the convalescent facility regularly drugged him with a drug called phenobarbital, which was administered up to three times a day. Trevis credited this experience with drugs that later saw him experience alcoholism in adult life - This is a factor that is crystal clear in the series and book.

NETFLIX SERIES THE QUEEN'S GAMBIT IS SIMILAR TO AMERICAN GRANDMASTER BOBBY FISCHER REAL LIFE STORY.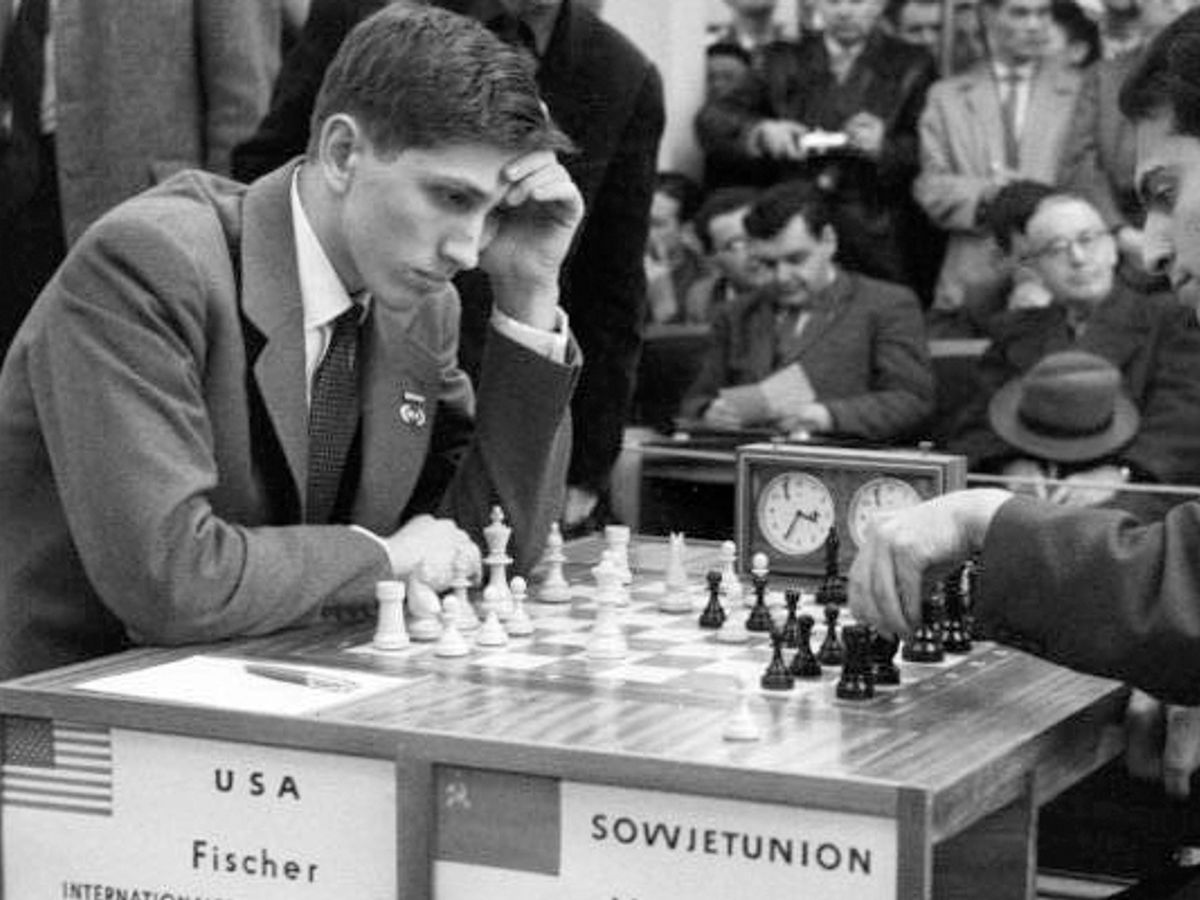 In an interview, world-renowned chess grandmaster Kasparov identified the many similarities of Beth Harmon's story to American chess grandmaster Bobby Fischer.
Fischer sadly died in 2008 at the young age of 64. In his obituary, The New York Times identified his playing style with descriptors that could fit Beth Harmon's very particular traits: " "dramatic", "volatile", "difficult", and "brilliant".
WILL THERE BE A CHESS BOOM AFTER THE QUEEN'S GAMBIT?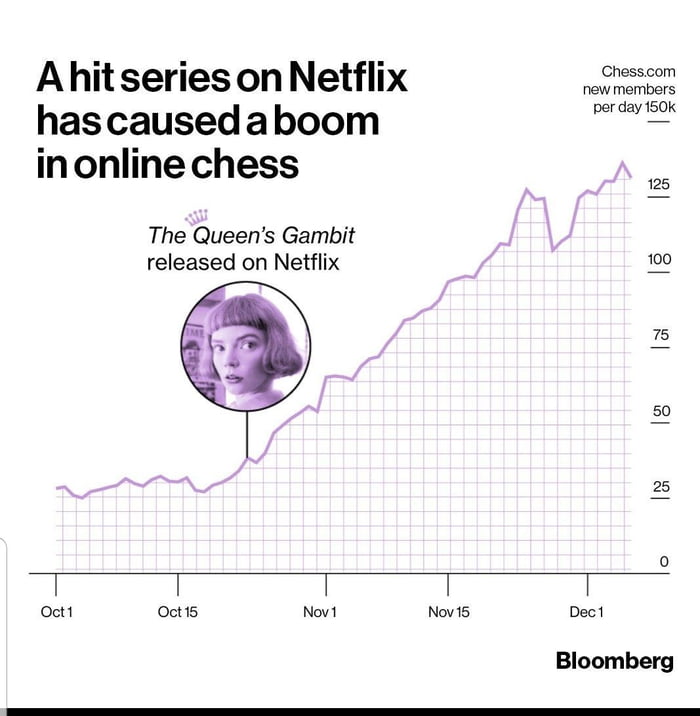 Since the first episode of The Queen's Gambit aired on October 23rd, interest in chess dramatically surged. According to data collected from eBay, there was a 273% increase in searches for the term "chess sets'' on the auction site. This percentage was carefully calculated over the 10-day span that followed the show's release on Netflix - to put it simply, it works out at 1 search for the term "chess sets'' every 6 seconds.
 eBay wasn't the only platform that saw a significant rise in searches for "chess set", chess games have been soaring search results in numerous application stores, and daily downloads continue to grow exponentially. 
THE QUEEN'S GAMBIT WAS SET IN THE 1960s, HOWEVER, WOMEN WERE NOT  ALLOWED TO COMPETE IN THE WORLD CHESS CHAMPIONSHIP UNTIL THE 1980s.
Hungarian player Judit Polgár, was the first to become the youngest female chess grandmaster in history at only 15 years old. Polgár refused to compete in women's only tournaments, instead, she planned to go up against some of the best male chess players of her time.  
Prior, Polgár's older sister, Susan, fought courageously for women to qualify in the World Chess Championship in 1986.
DID YOU KNOW THAT 62 MILLION HOUSEHOLDS TUNED INTO THE QUEEN'S GAMBIT?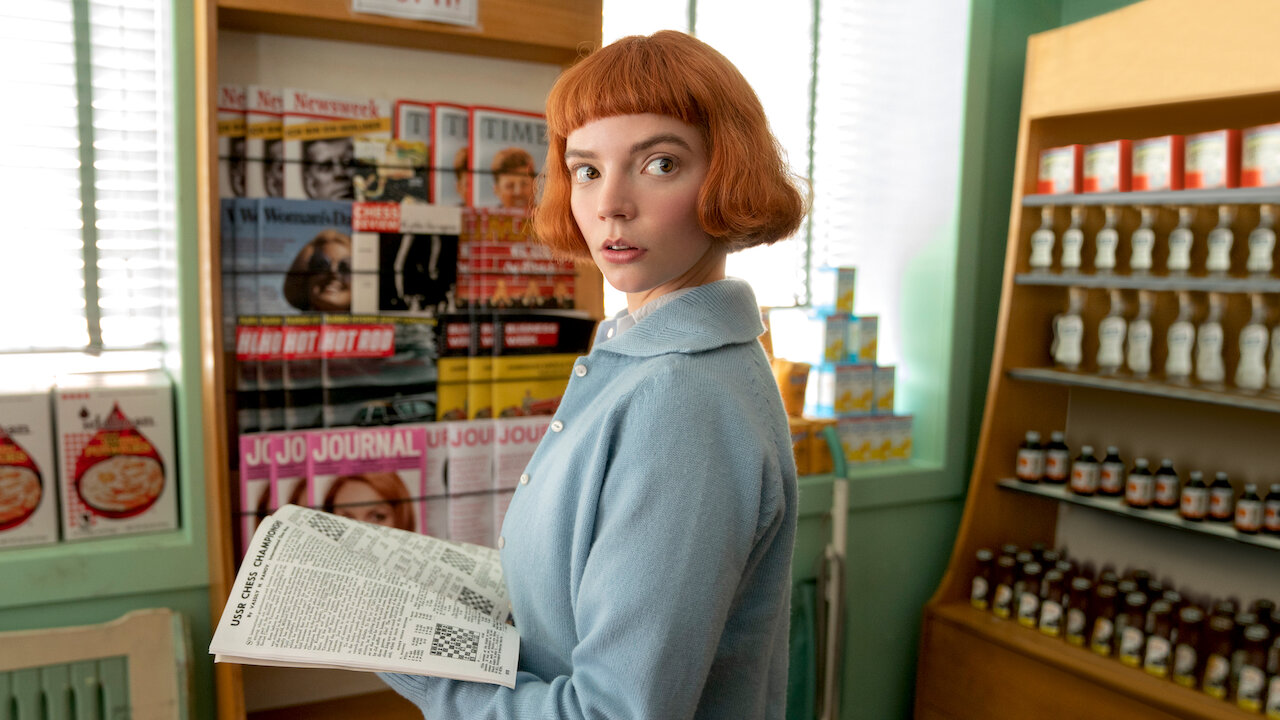 62 million households tuned into the gripping, seven-episode series in its full entirety. It ranked in The Netflix top 10 in 92 countries worldwide and reached number one in 63 of them!
If you are yet to binge-watch this amazing series, here's a small synopsis that is enough to entice anyone: 
The Queen's Gambit follows the life of an orphan chess prodigy, Elizabeth Harmon, during her quest to become the world's greatest chess player while struggling with emotional problems and drug and alcohol dependency. The title of the series refers to a chess opening of the same name. 
Whether you have never played the game of chess, or you are an avid player- The Queen's Gambit series truly does appeal to all audiences.
By the time the series comes to an end, you will be raring to explore the wonderful world of chess.
---